Organized to Sell
Every day people decide to sell their home for a number of different reasons – a growing family, a new job, a better location, a need to downsize. Regardless of the reason, there is one thing that will always hold true about selling your home … it has the potential to be one of the most stressful experiences you and your family will go through.
We have proven experience partnering with many individuals + families to navigate this process and here's what we bring to the table…
We save you time – by paring down your belongings on the front end you can focus on packing only those things that need to go to your new home when it comes time to move. We take the time pre-move to learn how you like your space set up and what is important to you – this enables us to help you quickly get your new house set up so that it feels like home sooner rather than later.
We save you money – everything that you bring with you to your new home will cost you in moving expenses … the less you bring, the more you save. Your time is valuable and to spend it packing, unpacking and setting up your home may not be the best (or most cost-effective!) use of your time.
We save your sanity – having an objective, experienced teammate whose goal is to help make your life easier will reduce the stress of your home sale and move. We have our own vetted team of movers, junk/trash haulers, stagers, appraisers and auction houses that we can recommend to you for all of your purging and moving needs. Moving out of the area? We can also help to connect you to valuable resources in your new city.
We also offer Organizational Staging Services before putting your house on the market. Often overlooked but never undervalued once they are done, this may very well be the difference between a quick sale and being on the market for multiple months.
When prospective buyers come through your home and evaluate it as a house for their own family, they are ultimately asking themselves two questions:
Can I picture my family living in this house?
While closets and storage spaces are not initially the top "Must Have's" on a buyer's list, once they find a home that meets their basic needs (beds, baths, layout, etc.) these items bump right to the top of that list.
If your panty, closets and storage spaces are overflowing or have random items shoved in them, the potential buyer will assume that because you don't have enough pantry/closet/storage space to live in the house, neither will they. Many home sales have fallen through because the buyer can't picture any other way to use the space than how you are currently living in it.
Investing in organizing these spaces will not only increase your likelihood of a sale but it will create a picture of functionality and organization that the buyer will immediately want for themselves. Buying a home is an emotional process and most buyers jump at the opportunity to move into a space that promises a more organized life. Bonus! The products and systems that you use in these spaces can move with you into your new home!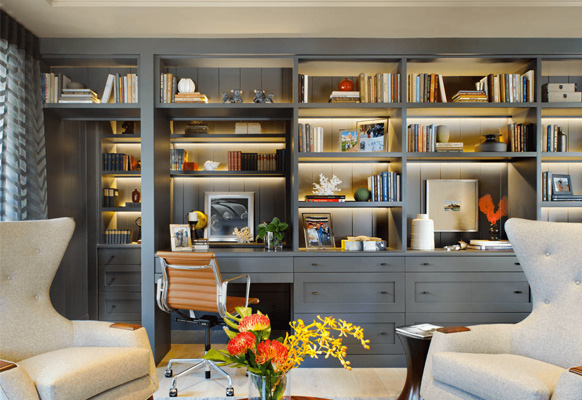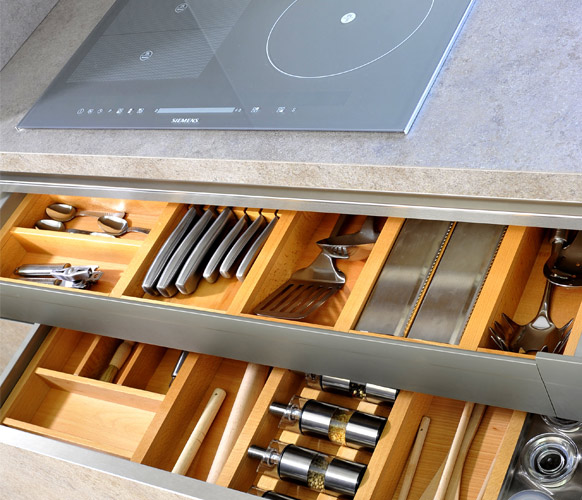 How well have the owners taken care of this house?
Google "Tips for Selling My Home" and the top tip that always shows up is to remove the clutter from your home. While this seems pretty obvious, it actually goes much deeper than just tidying up the surface spaces and hiding extra belongings in the closets, garage and attic.
What do the interiors of your kitchen and bathroom drawers and cabinets look like?
Is your home office drowning in piles of paper?
Are any of the closets stuffed to overflowing?
Is your basement storage a stockpile of who-knows-what?
Did you know that how you maintain these spaces leads the buyers to make an assumption about the level of care the house has received while you have owned it? If these areas give the impression that you don't value your belongings, the buyers will assume you have the same attitude towards the care and maintenance of the house.
Take the time to organize these spaces so that they show that you not only value what you own but that you also take pride in your home. Making an investment in organizing these spaces will help your home to sell faster and for a higher price. It will give the buyers peace of mind that they are purchasing a home that has been loved and well taken care of.