Organized at Work
Organization and productivity go hand in hand … once you improve any aspect of your current state of organization you will automatically (and amazingly!) see an improvement in your productivity.
The tricky thing with organizing within your business is that you are rarely operating in a vacuum … it's not just your physical space that impacts your level of organization. Outside factors such as deadlines, management style, company policies, standard operating procedures, etc. all influence your level of organization and ultimately your productivity. Throw in your co-workers, boss, direct reports, vendors and clients – all with their own individual learning and working styles and it becomes clear why you may feel like you're swimming upstream to make that leap to the next level of productivity.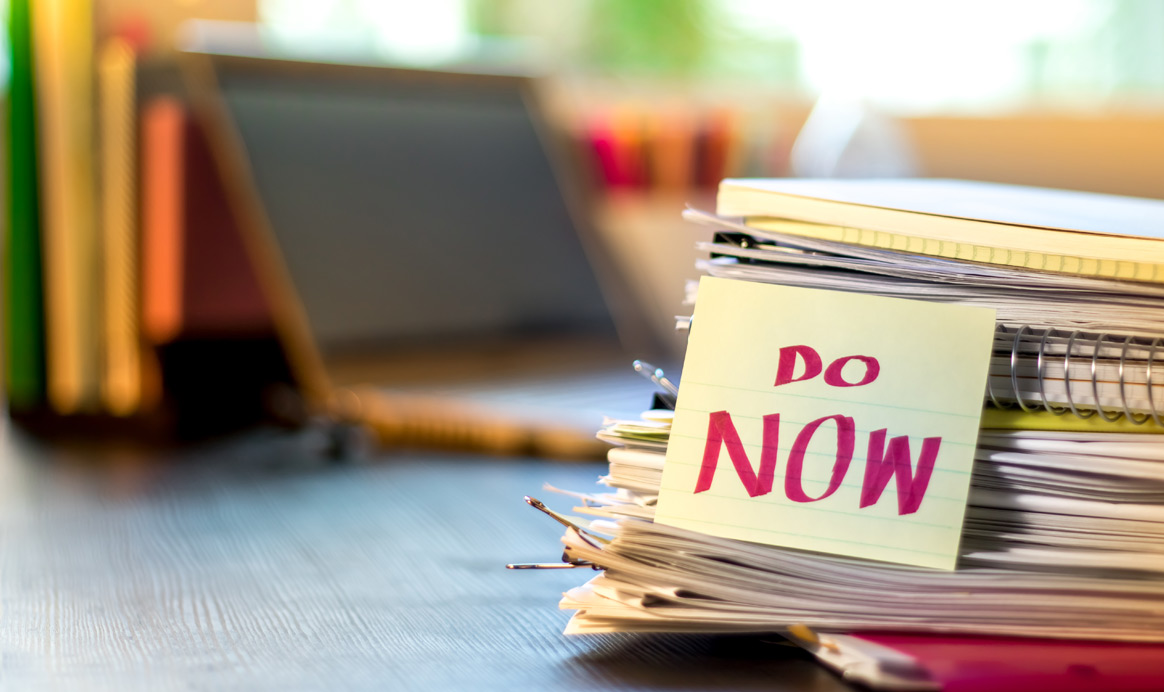 It used to be that the sole purpose of any business was to maximize profits – but over the past years that purpose has evolved and grown. Today, many businesses define their purpose as striving to execute their mission, providing an engaging and inspiring workplace and serving their clients at a level that exceeds their expectations. We take great pride in helping our client to fulfill their purpose through improved organization and workplace productivity.
Services we provide:
Space Management + Workflow Efficiency – Making sure that all office spaces are set up to allow employees to work easily and efficiently immediately creates a more productive (and enjoyable!) work environment. Ensuring that all files, equipment and other resources needed are purposefully located in a way that will facilitate enhanced work flow is critical. Often, a business does not have the luxury to take the time to really look at and study current workflow systems. Systems that were set up when the business was in a different phase and had different goals will no longer be able to respond to current needs and business demands.
Paper Management – have your files and piles gotten out of control? Although we are living in an increasingly digital world there is still so much paperwork that needs to be organized and managed on a routine basis. Lack of proper paper management systems can directly impact your profitability and creates a discouraging work environment. Contrary to popular belief there is no single paper management system that can be used company-wide. Each individual has their own learning and working styles that determines the system that will work best for them. The ideal is to have an overall, high level paper management plan that is then fine-tuned to work for each individual.
Time Management – We work with our clients to develop a toolbox of different time management resources to help them best function in different scenarios. This provides them with the ability to be proactive in choosing from a number of different strategies that again factor in their individual working style and will help to set them up for success.
Working Style Education – Sharing space and co-existing in your work environment is essential not only to your company's success but also to employee job satisfaction. We offer a workshop that educates employees on the various working styles and provides that "Aha!" moment when they realize why their co-workers work the way they do. We discuss the characteristics of Left Brain and Right Brain dominance and how this impacts the way that employees work and interact with others. We also review the factors that need to be present to set each type of individual up for success.
Businesses we have worked with include:
Law Firm
Medical Practices
Medical Supply Company
Healthcare Credentialing Firm
Retail Boutique
Printing Company
Day Spa
Real Estate Company
Professor's Office at a large University
Jewelry Designer
E-commerce Retailer
Home Based Offices
Accounting Firm